On the 8th of November the CNRS Lyon organised a taster day where Tobias Schubeis invited Elkem's Research Engineer Arthur Lejeune.
Elkem is one of the world's leading providers of advanced silicon-based materials. Silicones, are integral in various applications such as sealants, adhesives, lubricants, medical devices, cookware, and insulation, constitute Elkem's primary focus. The fundamental structure of silicone comprises polyorganosiloxanes, where silicon atoms form siloxane bonds with oxygen. A Silicon atom can engage in 2-4 siloxane bonds (Q2, Q3, and Q4), with the remaining valences connected to organic groups like methyl, Phenyl, vinyl, or hydrogen.
Despite Elkem's standardized megaton-scale production sites, daily quality control is imperative, and continuous efforts are made to advance procedures and formulations.
In this context, the recent visit of Elkem representative served as a taster day for the PANACEA project.Taster days are strategically organized to bring together individual scientists from the industry, providing them access to the site. The aim is to inspire industry scientists by showcasing how experimental solid-state NMR can offer valuable insights into their material characterization challenges.
During the PANACEA taster day together the CNRS Lyon with Elkem's Research Engineer Arthur Lejeune, conducted a comprehensive analysis of an Elkem Silicone using 29Si solid-state NMR.
The successful quantification of different Silicon sites in the polymer marks the potential commencement of a more extensive collaboration, indicating the possibility of regular solid-state NMR analyses on Elkem samples in the future !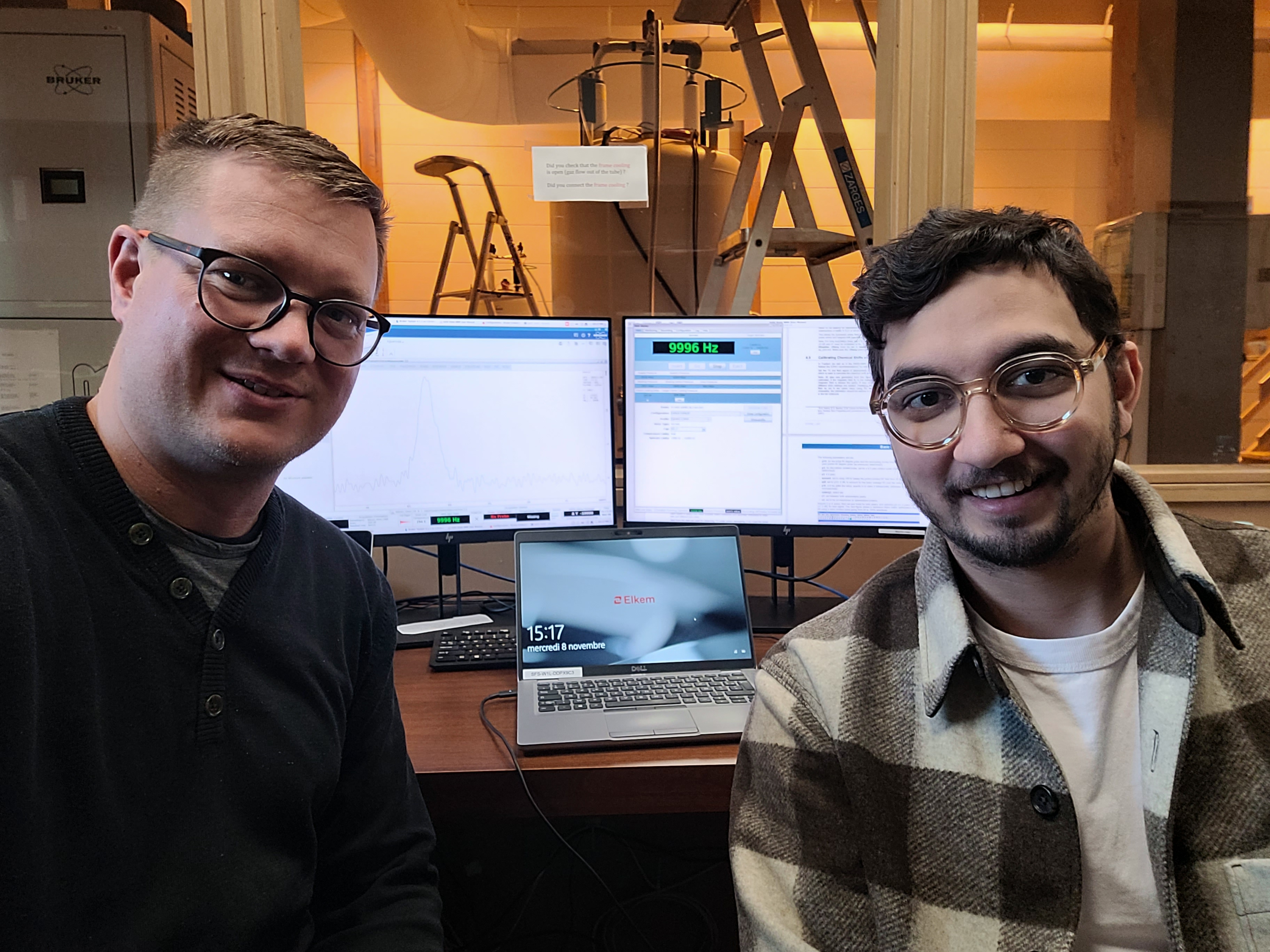 Tobias Schubeis (left) and Arthur Lejeune (right)